Funding size: 973 545 EUR
Implementing partner: UNBROKEN
Problem:
The prosthetics program within the First Medical Association of Lviv started as a small mobile prosthetics workshop at the premises of the hospital. The National Rehabilitation Centre 'Unbroken' of the First Medical Association of Lviv is one of the main shelters for adult and children who suffered from the war. There is an acute need to organize systematic work and increase capacity, because there are already more than a hundred people on our waiting list for prosthetics. The hospital received more than 7,000 wounded, including 250 children with mine explosive injuries and burns.
Short description:
Today, around 5 000 people need prosthetics. This list is constantly growing while we are receiving several new requests on a daily basis, therefore we need a stationary prosthetics workshop, where the best equipment will be installed and where there will be enough space for five prosthetics specialists to work at the same time. The creation of the prosthetics workshop with a rehabilitation department will allow to reduce the time of manufacturing prostheses, carry out repairs, adjustments and maintenance of prostheses, and manufacture and install prostheses for more than 300 patients annually.
If you would like to know more about the projects and become a philanthropist partner contact us at contact@w4ua.com.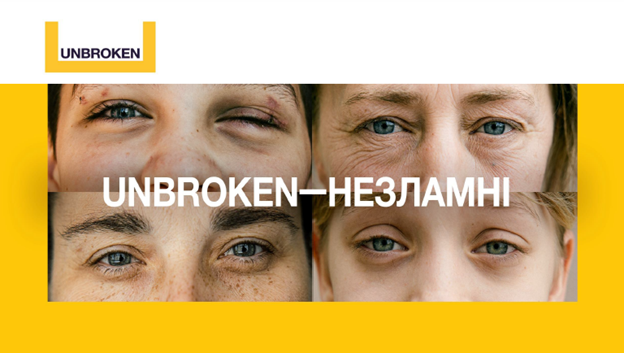 SWIFT TRANSFERS
Name of Company:
KP KOMUNAL'NE NEKOMERCIYNE PIDPRYYEMSTVO ' L'VIVS'KE TERYTORIAL'NE MEDYCHNE OBYEDNANNYA ' BAGATOPROFIL'NA KLINICHNA LIKARNYA INTENSYVNYKH METODIV LIKUVANNYA TA SHVYDKOI MEDYCHNOI DOPOMOGY' KOMUNAL'NE PIDPRYYEMSTVO
Company code:
44496574
Bank SWIFT Code:
PBANUA2X
IBAN Code USD (US Dollar):
UA083052990000026005021028326
IBAN Code EUR (Euro):
UA423052990000026003041025981
Name of the bank:
COMMERCIAL BANK "PRIVATBANK"
Registered address:
1D Hrushevskoho St., Kyiv, 01001, Ukraine