Joint Action for Ukraine:
A Comprehensive Report
on Ukraine's Humanitarian, Social,
and Economic Needs
The launch of W4UAF Report took place on:
19 April 2023 at 14.00 PM CEST
in Polish Press Agency
ul. Bracka 6/8 in Warsaw

The W4UA Report
United for Ukraine: A Comprehensive Report on Humanitarian, Social, and Economic Needs – A Summary of the World for Ukraine Summit.
This English-language publication is aimed at the international community involved in supporting Ukraine. The report contains key recommendations for businesses, governments, local authorities, and humanitarian organizations in relation to their ongoing efforts to assist Ukraine and its people. Topics addressed in the report include economic reconstruction, rebuilding cities and infrastructure, addressing the food crisis, optimizing transportation, delivering humanitarian aid to those most in need, education, healthcare (including psychological support), and local government partnerships. The report represents the first comprehensive compendium of knowledge covering various aspects of the reality of a state having become the victim of armed aggression in 21st-century Europe..
TESTIMONIALS OF THE W4UA REPORT PARTNERS
The report partners are organizations, representing the four stakeholder groups that W4UA cooperates with, who have supported the production of this report and its distribution. The content of the report is authored independently by W4UA Foundation and was in no way influenced by the affiliated partners.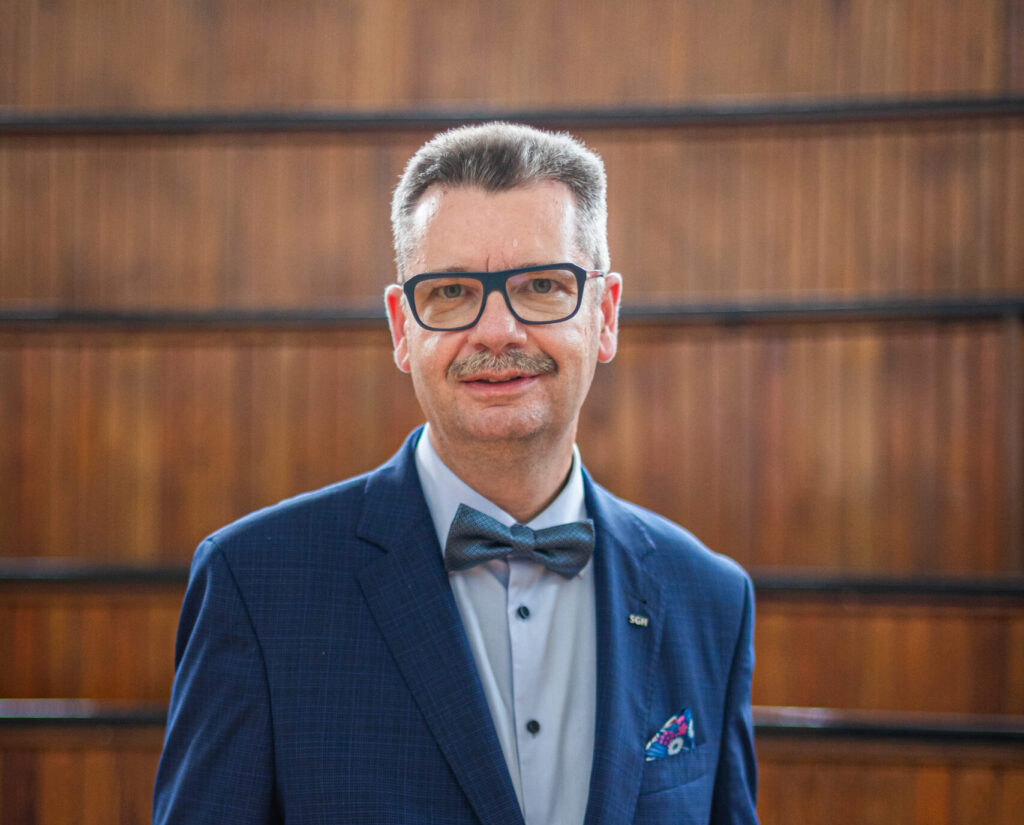 Prof. dr hab. Piotr Wachowiak
Rector of Warsaw School of Economics
This war was intended to be short. The aggressor state
hoped that Ukraine would fall within days and eventually fall
back into the Russian sphere of influence. Ukraine was to
lose its freedom and abandon its European aspirations. But
this did not transpire. What happened will be researched
and studied in-depth in the fields of social, economic and
political science. Such research is already underway and
will certainly continue.
The report you are holding in your hand is a compendium
of knowledge on many aspects of the humanitarian situation
in Ukraine. Noteworthy is the inclusion of the main
actors involved in the fight against the crisis caused by the
war. Governments and local governments, business and
the NGO sector, the role of which should not be underestimated,
create a kind of ecosystem that today supports Ukrainian
society in its resistance and allows it to survive, and tomorrow will guarantee the reconstruction of the country.
I recommend this publication as a summary of the crucial
first year of humanitarian efforts in the face of the Russian
invasion. Efforts that will always inspire us all.
Marcin Moczyróg
Regional Director of Uber
In the second year of the war in Ukraine, there were unprecedented challenges that we couldn't have imagined before. Uber joined a massive relief effort together with non-governmental organizations, volunteers, and businesses to
support Ukrainians.
As a company present in 18 cities in Ukraine, we provided
over 100 000 free rides for Ukrainian refugees, their families,
and aid workers so they could reach safe places, cross
the country's border, or move within countries providing
aid. This is just one example of our commitment. We donated
over 44.000.000 Polish zloty for humanitarian purposes,
including to the International Rescue Committee, the
Red Cross, UNHCR, UNICEF, and the World Food Program.
Uber sponsored this report because information and
knowledge are crucial areas of relief efforts. Our partnership
with World For Ukraine Foundation was a valuable
experience. As a company, we recognize the urgent need
to build platforms for meetings and relationship-building.
Humanitarian aid requires understanding and coordination
at the local and global levels. Therefore, the idea of World
For Ukraine fits into our long-term actions. This report summarizes the humanitarian situation in Ukraine in the first
year of the war.
The recommendations for various entities involved in aid
for Ukraine are particularly valuable. This knowledge resource
broadens our understanding of the situation in the attacked
country and builds synergy effects for various parties
involved in relief efforts.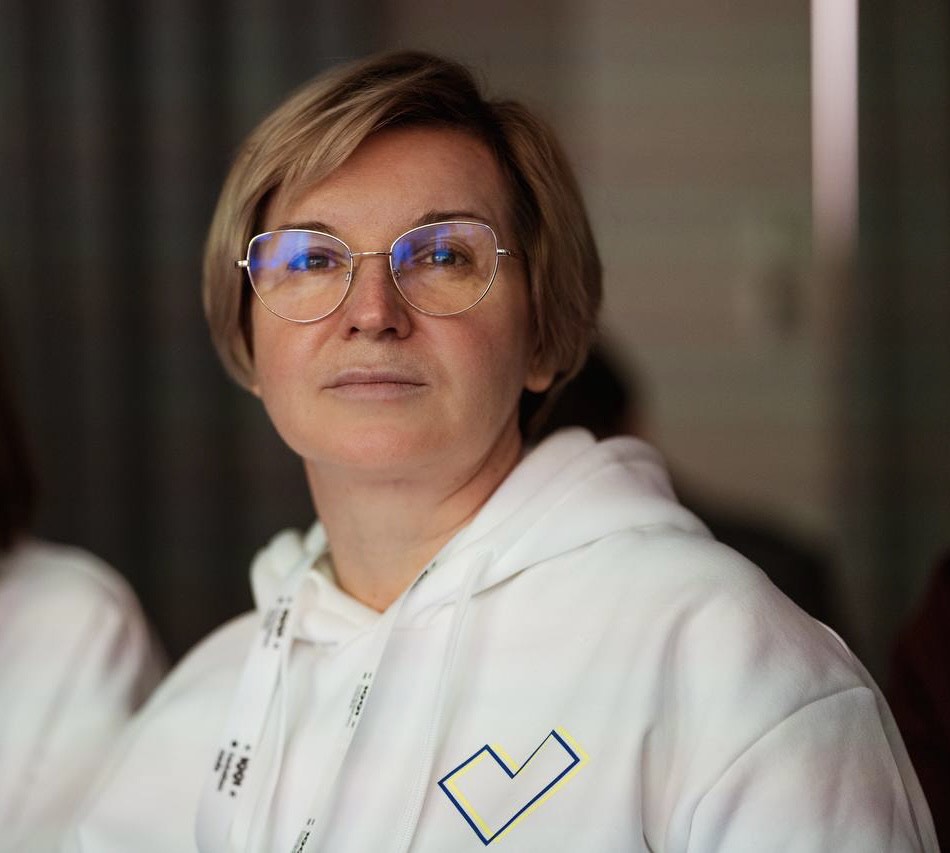 Iryna Tverdovska
Head of The Communication Media Center at The Embassy of Ukraine to the Republic of Poland
What began on February 24, 2022 continues to this day. For more than a year now, Poland has been demonstrating true solidarity with Ukraine – Polish people support us in the humanitarian, economic, military and moral spheres. Countless events have taken place all around Poland, and the World For Ukraine Summit occupies a special place among them.
The event managed to gather in one place an unprecedented
number of participants and representatives from public
institutions, non-governmental organizations, business,
donors, media, local government officials and experts.
Thanks to this, W4UA is a unique example of uniting around
a common goal, which is to help Ukraine.
Our main message during the summit was to show the
importance of communication and joint Polish-Ukrainian
projects on the information front against the background of
Russian efforts aimed at dividing our societies and sowing
distrust and hostility through disinformation insertions.
In order to neutralize the anti-Ukrainian propaganda, the Center for Media Communication prepared a large campaign entitled "Thank you, Poland". The campaign spot was watched on social media, television
and cinemas by over 30 million people
in Poland. Thanks to the campaign, it was possible to reach the widest possible audience with this important message showing the gratitude of Ukrainians to their Polish friends.
We understand that the fight against disinformation continues every day, every hour, and victory in this war must take place not only on the battlefield, but also on the information front. We wish the W4UA Foundation and the Summit success in its noble intentions to support Ukraine, to support the good in the fight against evil.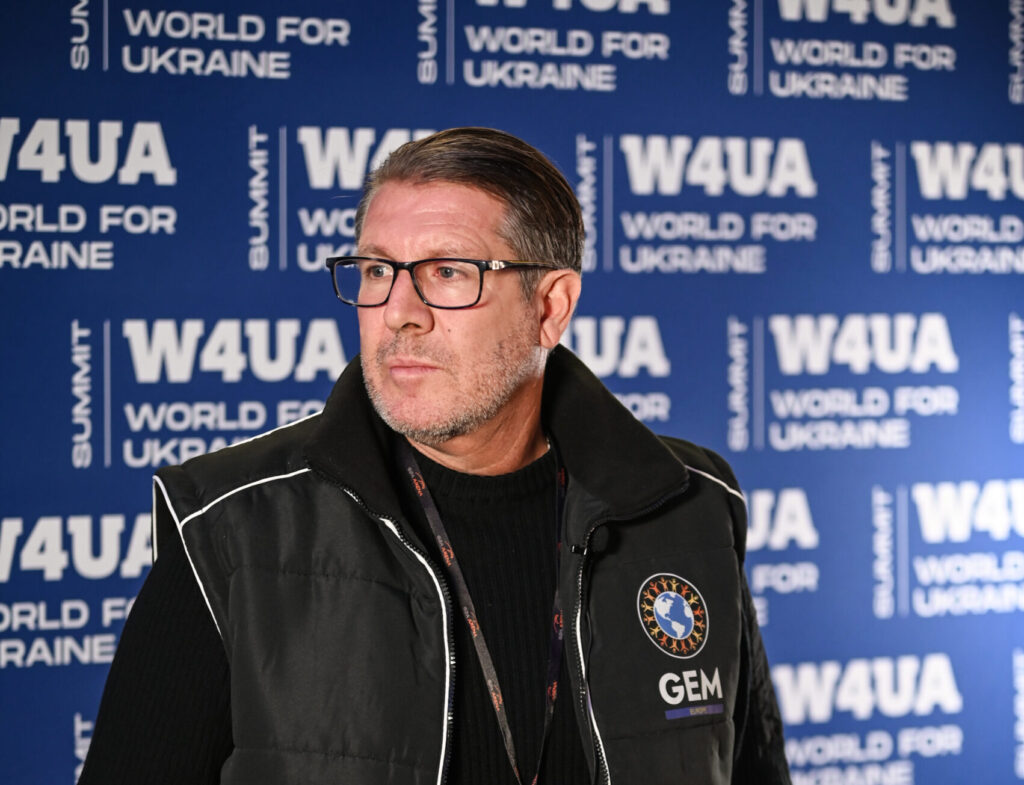 Michael Capponi
Founder and President of the Global Empowerment Mission
The motto is to deliver the greatest amount of aid to the
greatest amount of people for the least amount of money
and in the shortest possible time.
I am grateful to the W4UA Foundation for the opportunity
to build lasting relationships through their incredible conferences. The relationships made are priceless and enabled Global Empowerment Mission to effectively scale our relief efforts in Ukraine.
The World for Ukraine Summit 2022
Rzeszów-Jasionka, 7-9.12.2022
An unprecedented humanitarian event in Europe, the summit gathered over 1500 participants from various countries around the world at the G2A Arena in Rzeszow-Jasionka. The World for Ukraine Summit (W4UA) united the efforts of hundreds of entities and institutions carrying out humanitarian actions for Ukraine. The Summit was held in Rzeszów-Jasionka in Poland on 7-9th of December 2022.

Among the patrons and participants of the summit were organizations such as: Polish Humanitarian Action, Global Empowerment Mission, Americares, Hope Worldwide, Community Organized Relief Effort, International Medical Corps, and Maltese Medical Service.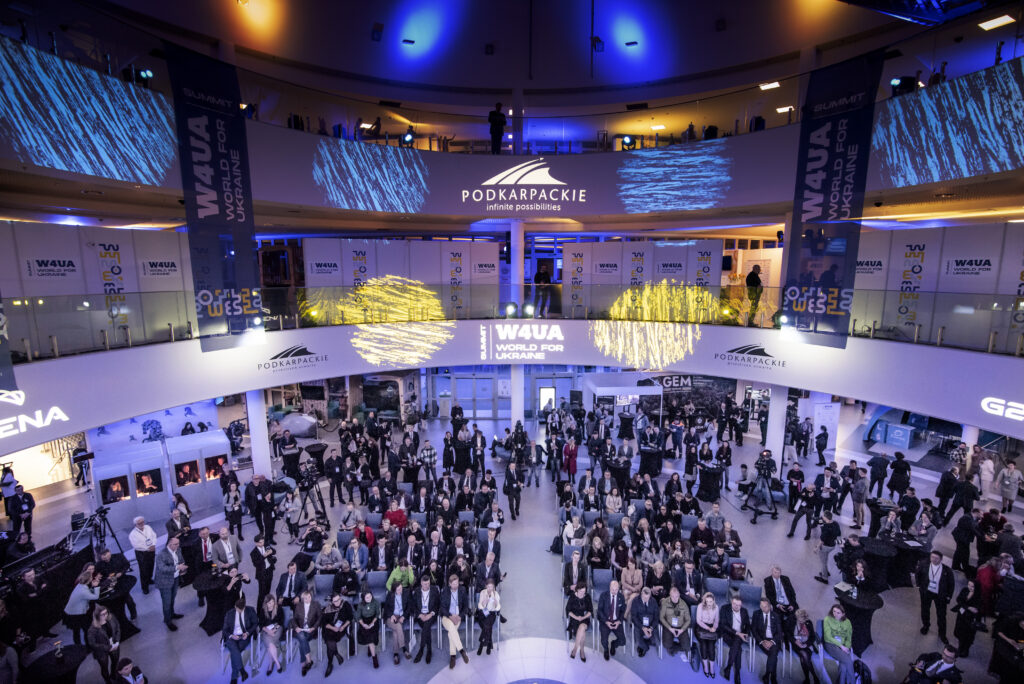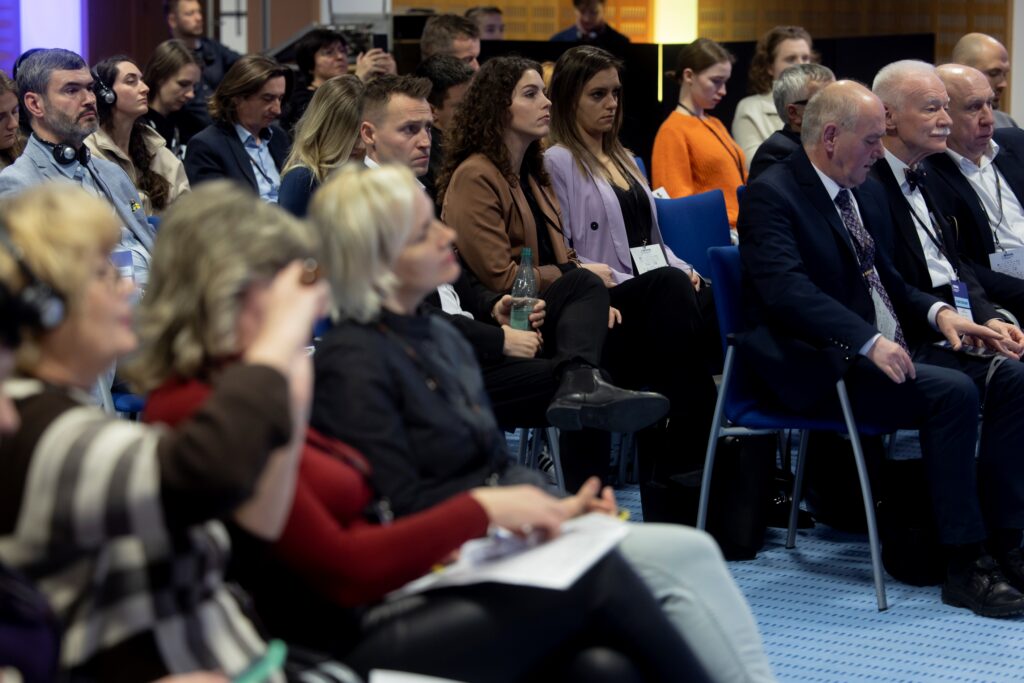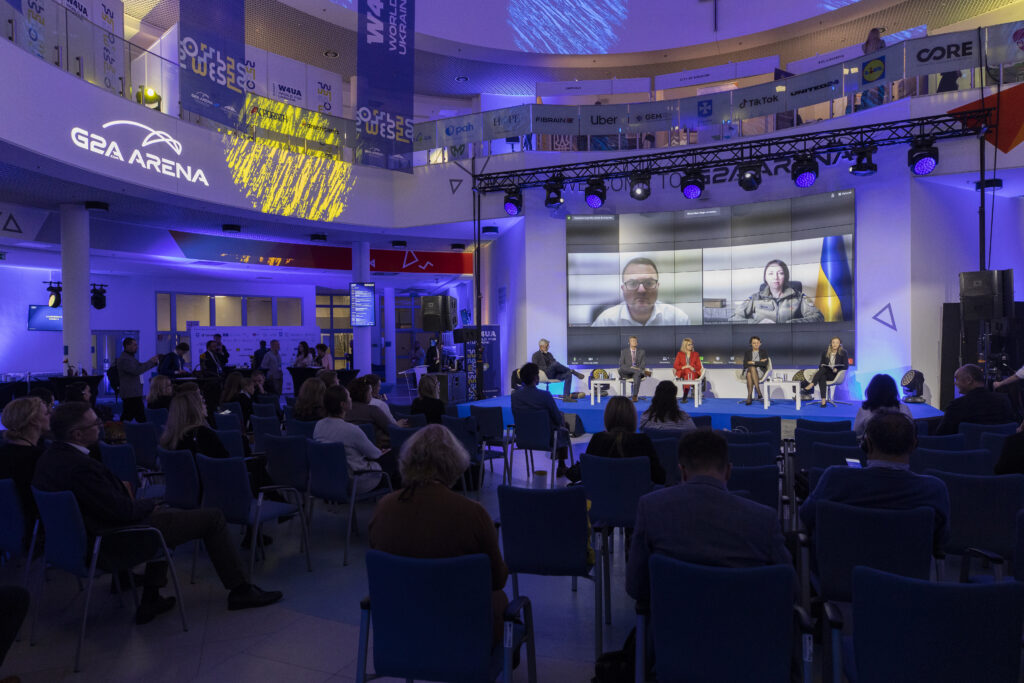 KEY SPEAKERS:
Władysław Atroszenko, Mayor of Chernihiv
Juha Auvinen, Head of Southeast Europe and Eastern Neighbourhood (ECHO.DDG.C.2) at the European Commission
Brock Bierman, President of Ukraine Friends, former Director at the United States Agency for International Development (USAID)
Richard Branson, British philanthropist, entrepreneur, and founder of Virgin Group
Michael Capponi, American philanthropist and entrepreneur, founder of Global Empowerment Mission
Konrad Fijołek, Mayor of Rzeszów
Magdalena Gawin, Professor, Director of the Pilecki Institute and Lemkin Center
Oleksandr Hryban, Deputy Minister of Economy of Ukraine
Dmytro Klets, Reform Support Team at the Ministry of Infrastructure of Ukraine
Oleg Kuts, Chargé d'affaires of the Embassy of Ukraine in Poland
Ewa Leniart, Governor of Podkarpackie Voivodeship
Hanna Maliar, Deputy Minister of Defense of Ukraine
Joanna Ochojska, President of Polish Humanitarian Action, Member of the European Parliament
Andrij Sadowyj, Mayor of Lviv
David Schlaefer, Senior Advisor at the U.S. Department of State for War Crimes and Accountability in Ukraine
Oleksandr Sienkiewicz, Mayor of Mykolaiv
Leendert Verbeek, President of the Congress of Local and Regional Authorities of the Council of Europe
…and many other distinguished speakers involved in various forms of assistance for Ukraine.
ANDRIJ DESZCZYCA
Advisor to the Ministry of Foreign Affairs of Ukraine, Former Ambassador of Ukraine to Poland
We need your support because so many countries are already supporting Ukraine and believing in Ukraine, that if we lose – it means you will lose this war too. (…) We need weapons at this moment, but we also need your humanitarian assistance, we need your support in rebuilding Ukraine. I am absolutely convinced that only united will we win this war and establish peace and security in our region.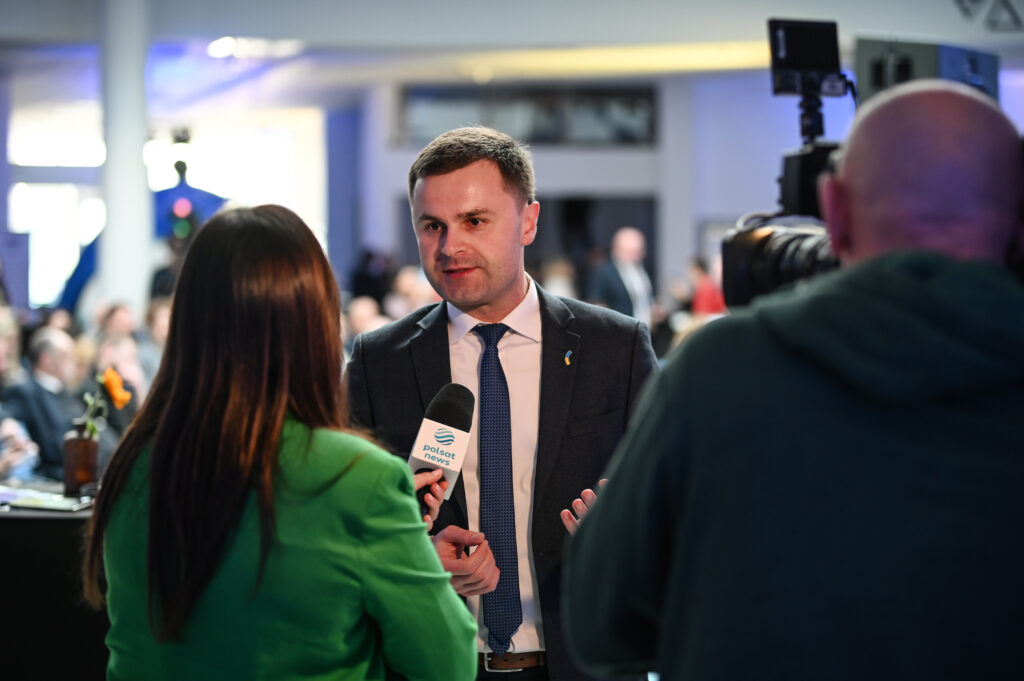 OLEG KUTS
Chargé d'affaires of the Embassy of Ukraine in Poland
Poland is a leader in providing support for Ukraine, setting an example and inspiring the whole world, as the world now witnesses the joint determination of Poland and Ukraine, who are fighting together for a better tomorrow for our children and for our freedom.
Topic tracks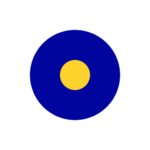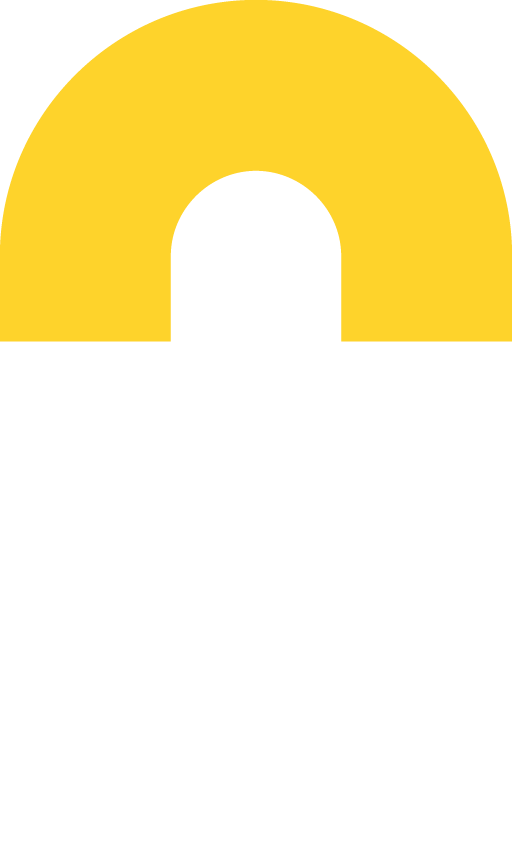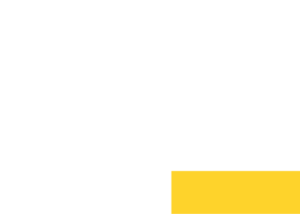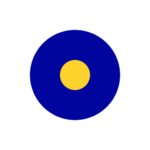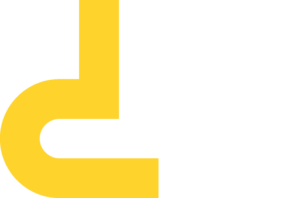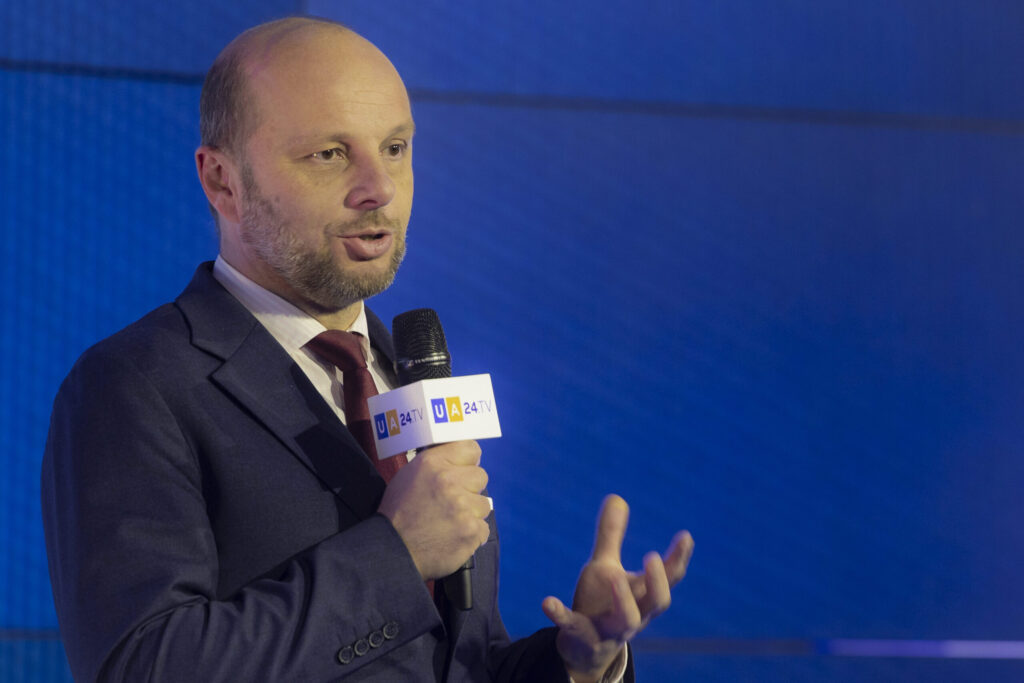 KONRAD FIJOŁEK
Major of Rzeszów
Ukrainians do not want just a rebuilt country; they want to draw from the experiences of others and build Ukraine as an ultra-modern nation. There is determination, hard work, and courage, symbolized by the words: "In Kherson, we don't have water, heat, electricity, and sometimes food, but at least we don't have Russians." That's why this must succeed.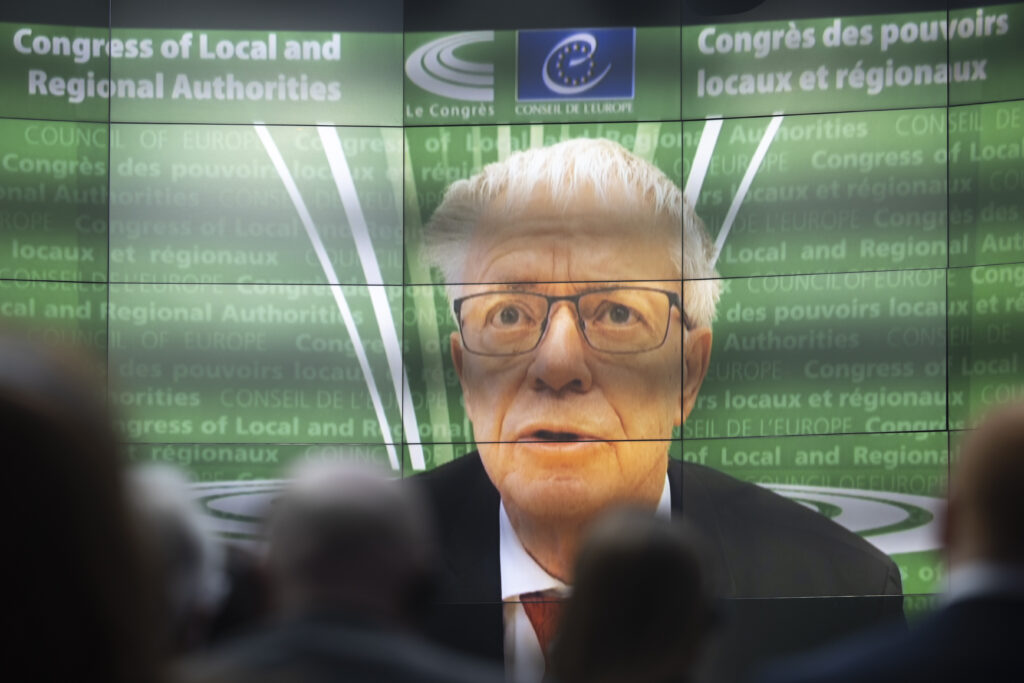 LEENDERT VERBEEK
President of the Congress of Local and Regional Authorities of The Council Of Europe
We firmly assure our support in the coming years within the framework of the Council of Europe's action plan for resistance, reconstruction, and revival of Ukraine. Much remains to be done with Ukraine and for Ukraine, where we have the opportunity to act and make changes. By working together, we will make our continent stronger.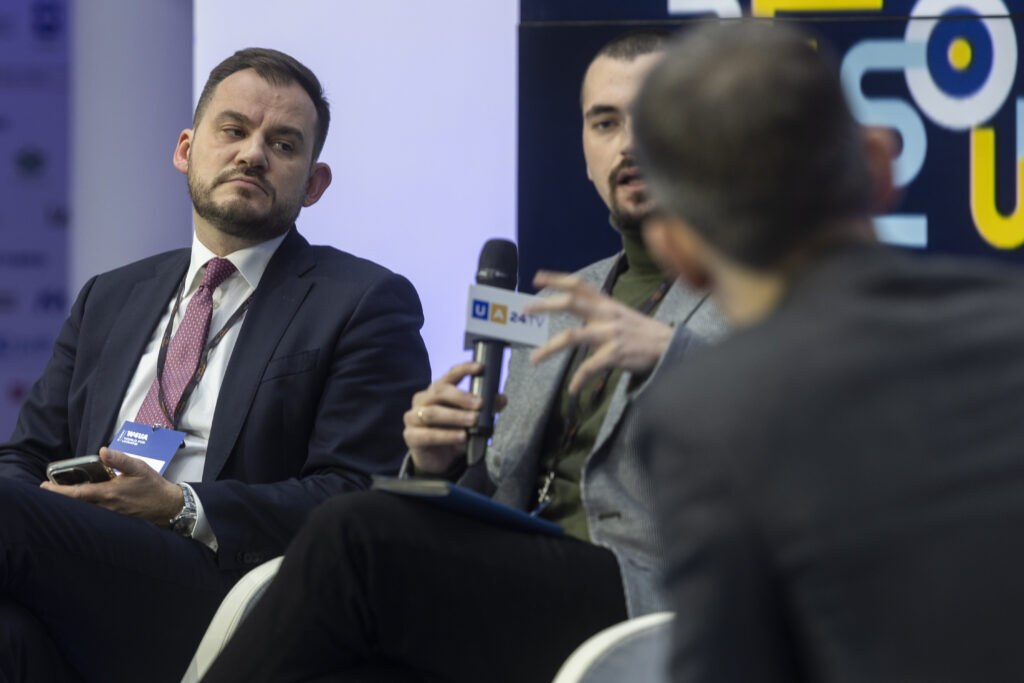 OLEKSANDR HRYBAN
Deputy Minister of Economy of Ukraine
The Ukrainian economy is suffering because the best people, the most qualified, are leaving. Many skilled women, who were the driving force in various sectors, have left, which is a problem. And this is a great opportunity for us to show that we care about them and create conditions to bring them back.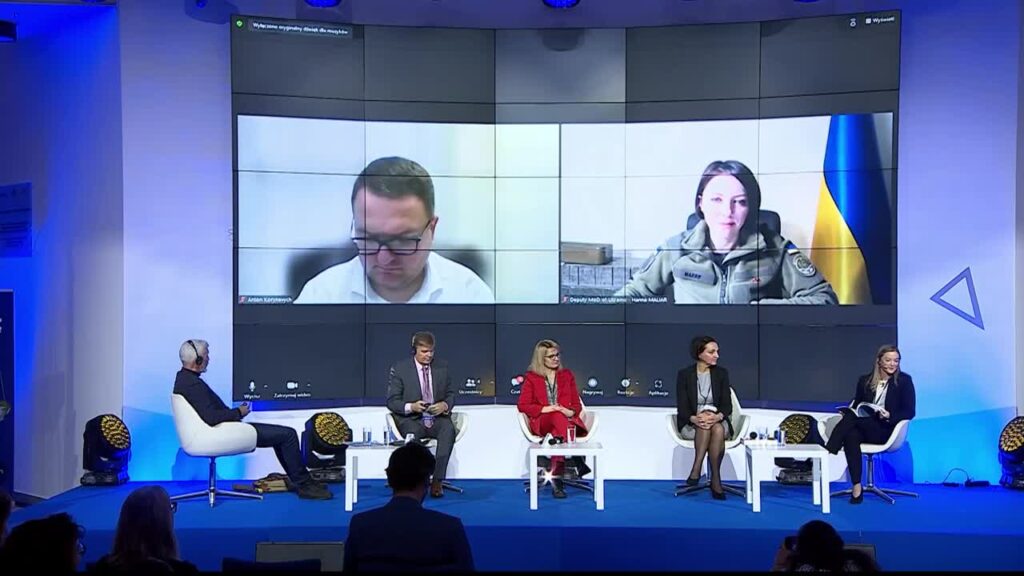 HANNA MALIAR
Deputy Minister of Defense of Ukraine
What Russia is doing in Ukraine is a precedent and a signal to others who may have similar ambitions that it is permissible to enter another country and avoid responsibility. It is really important that we all work together and find a mechanism to expedite international procedures so that we can be sure that the political and military authorities of Russia will be held accountable.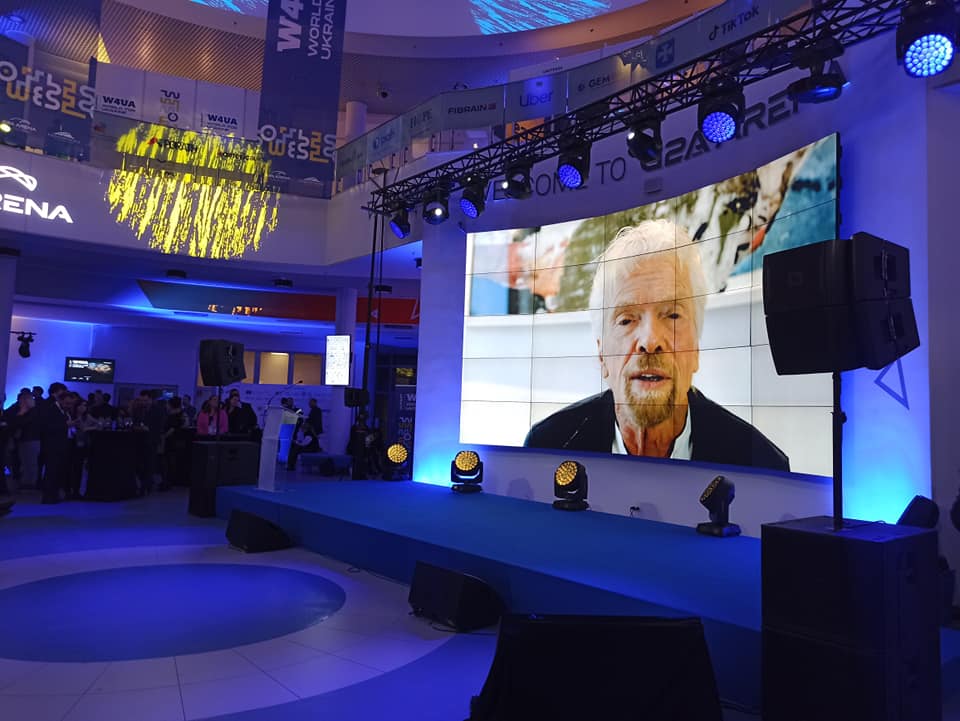 RICHARD BRANSON
Founder Of Virgin Group
I am grateful to the business leaders of Poland and Ukraine for what you are doing. I would like to thank you for the fantastic work you are carrying out. This war is a war of the world; we must cooperate and work together. We are taking action every day. I encourage supporting relief initiatives. I would like to thank all the Poles who have welcomed refugees; you are an extraordinary country.
MATCHMAKING W4UA
– ŁĄCZYMY DLA UKRAINY / CONNECTING FOR UKRAINE
During the World for Ukraine Summit, five aid projects were presented as part of the W4UA matchmaking program, which secured real support.
UNBROKEN LVIV
UNBROKEN is the National Rehabilitation Center dedicated to veterans and war victims, operating in Lviv. It specializes in limb prosthetics and rehabilitation.
A grant from the World for Ukraine Foundation allowed the Unbroken Centre to fund modern prosthesis.
KOPYCHYNTSI
The Kopychyntsi City Program (Ternopil region) supports people affected by job loss.
MYKOLAIV
Modular heating system for the City of Mykolayiv – purchase and installation of 2 modular devices with a capacity of 1 MW each. The installation of such modular boilers will ensure the delivery of heat for about 50,000 people.
A donation from the W4UA Foundation allowed for the purchase of modular boilers.
CORE – KIEV AND CHERNIHIV
CORE Project – anti-aircraft shelters for schools in the Chernihiv and Kyiv regions, equipped with equipment for conducting online classes. The shelters are to ensure the safety of children and, at the same time, the continuity of education.
Support from the W4UA Foundation was used to purchase appropriate materials and school equipment, such as printers, books, and other sports items, which will constitute the equipment of school anti-aircraft shelters.
CORE – KRYVYI RIH
CORE Response Information Center for internally displaced persons arriving in the Kryvyi Rih region. The center provides legal assistance, information on the possibilities of obtaining help or employment, and coordinates humanitarian activities.
Support from the W4UA Foundation was used to purchase appropriate materials and school equipment, such as printers, books, and other sports items, which will constitute the equipment of school anti-aircraft shelters.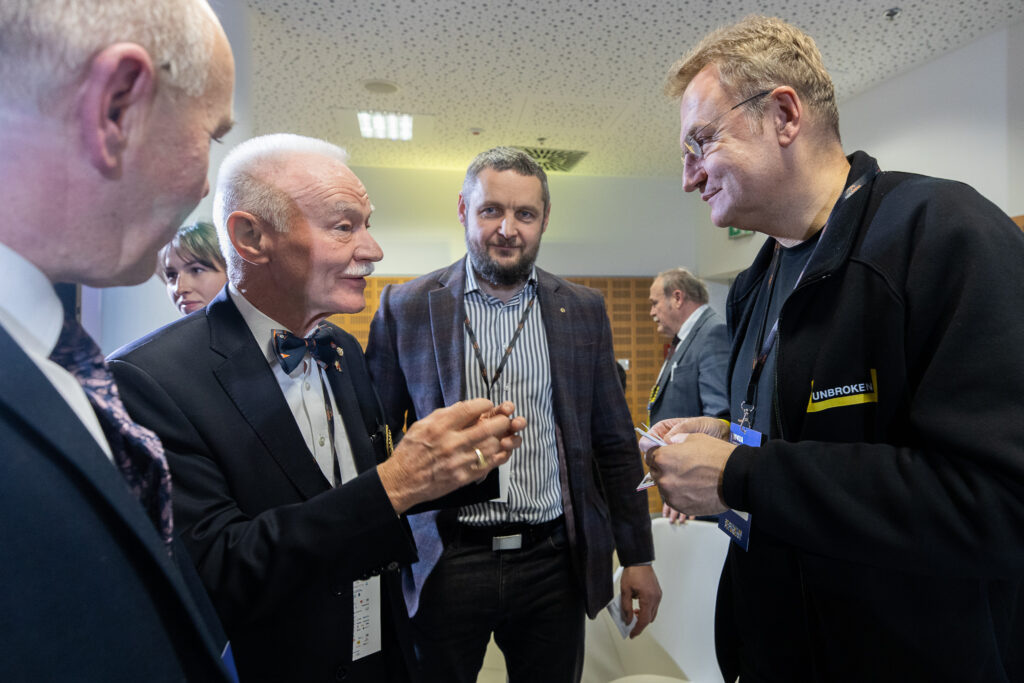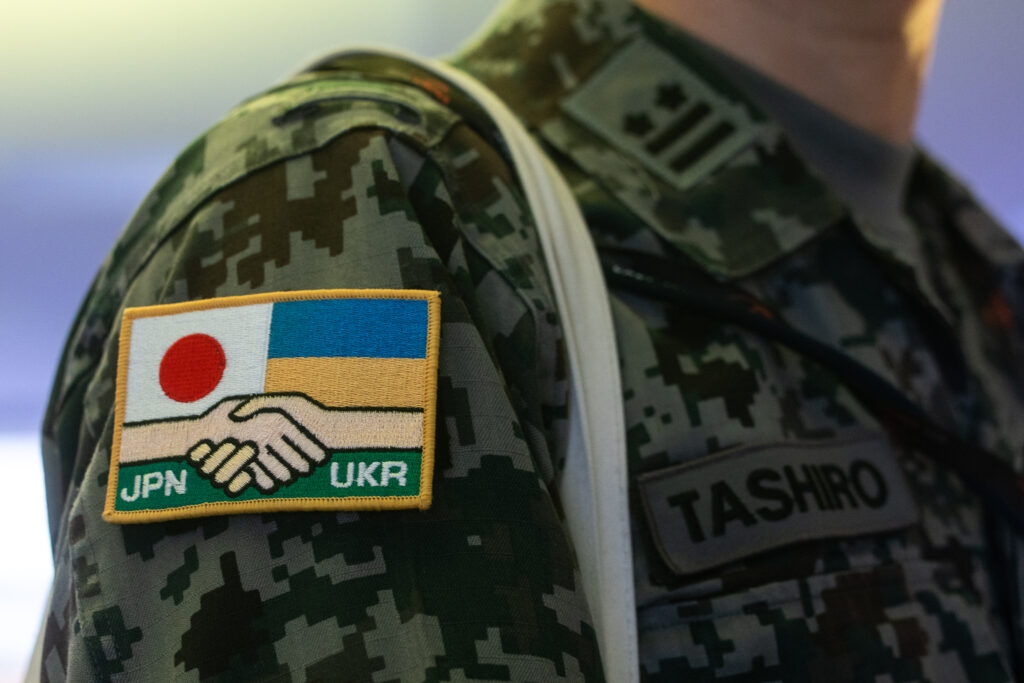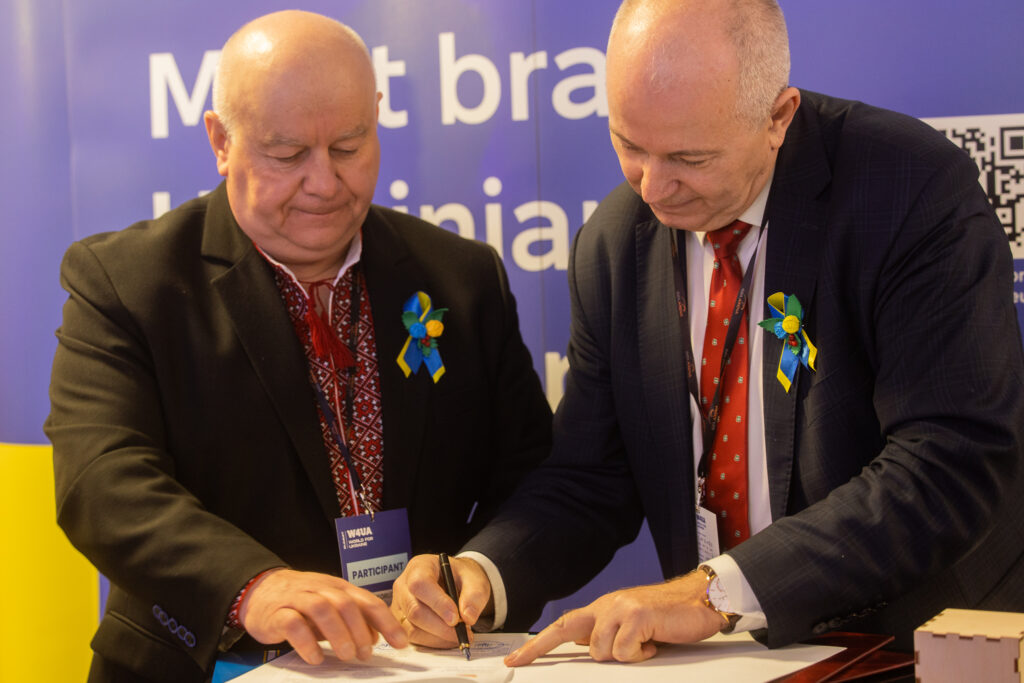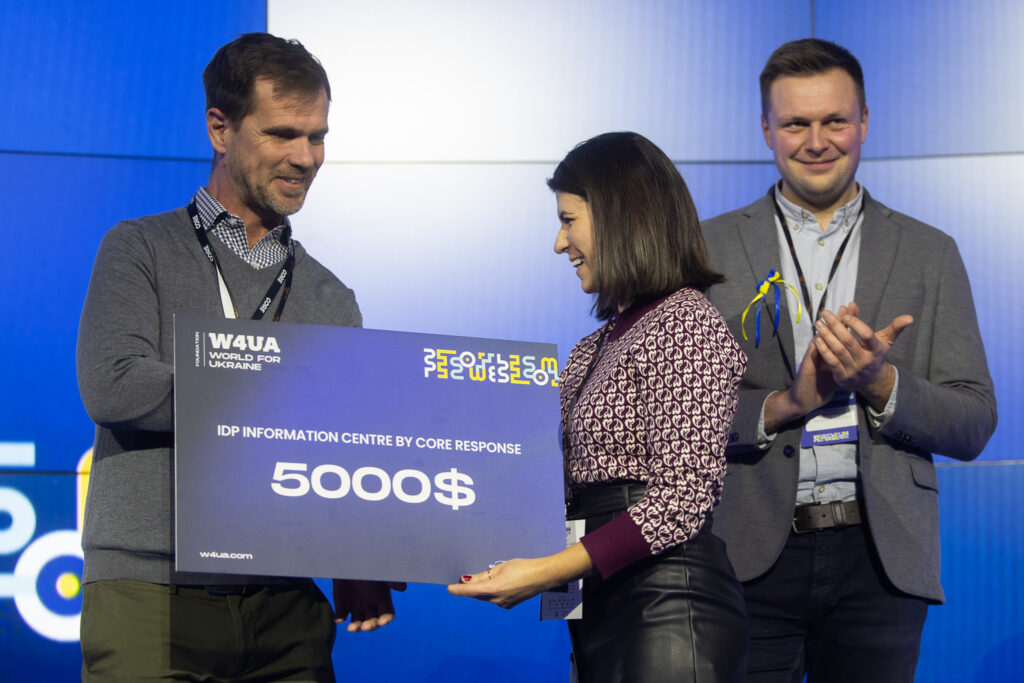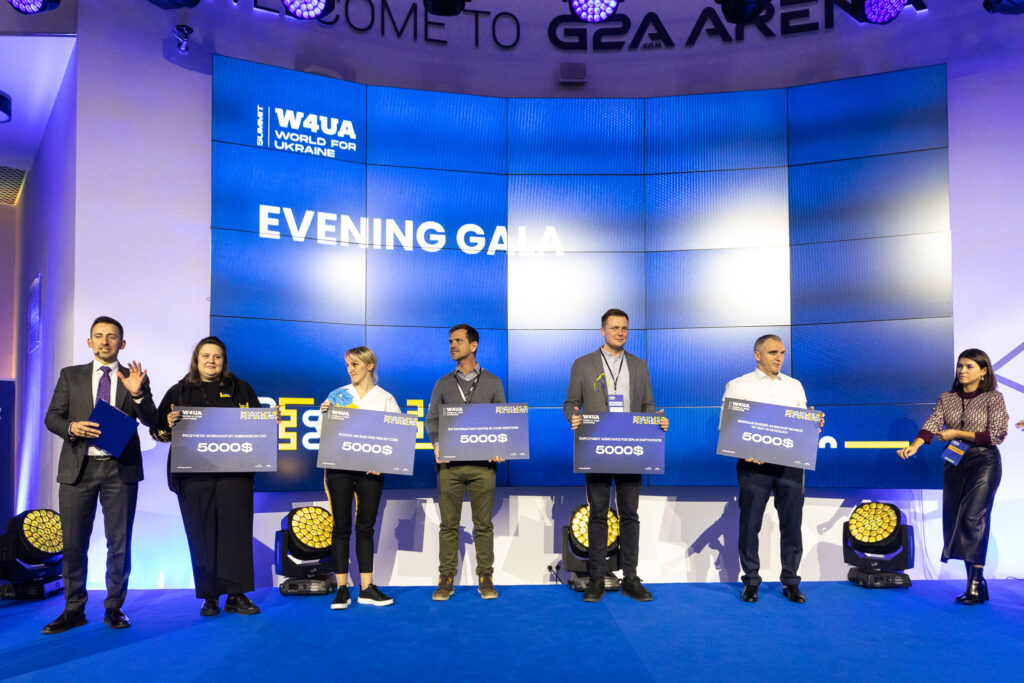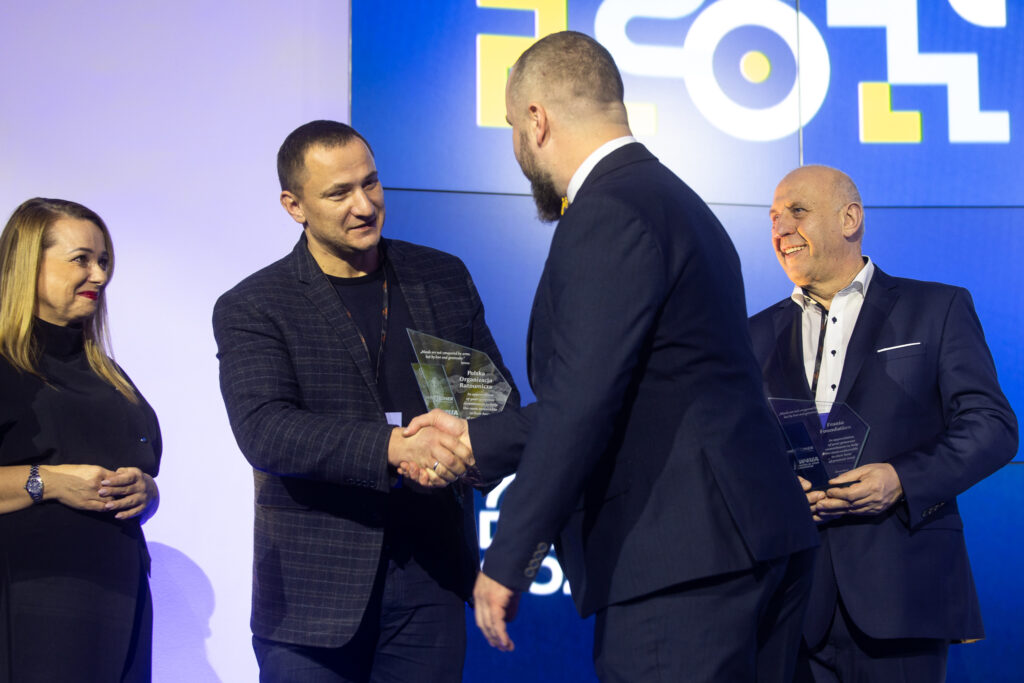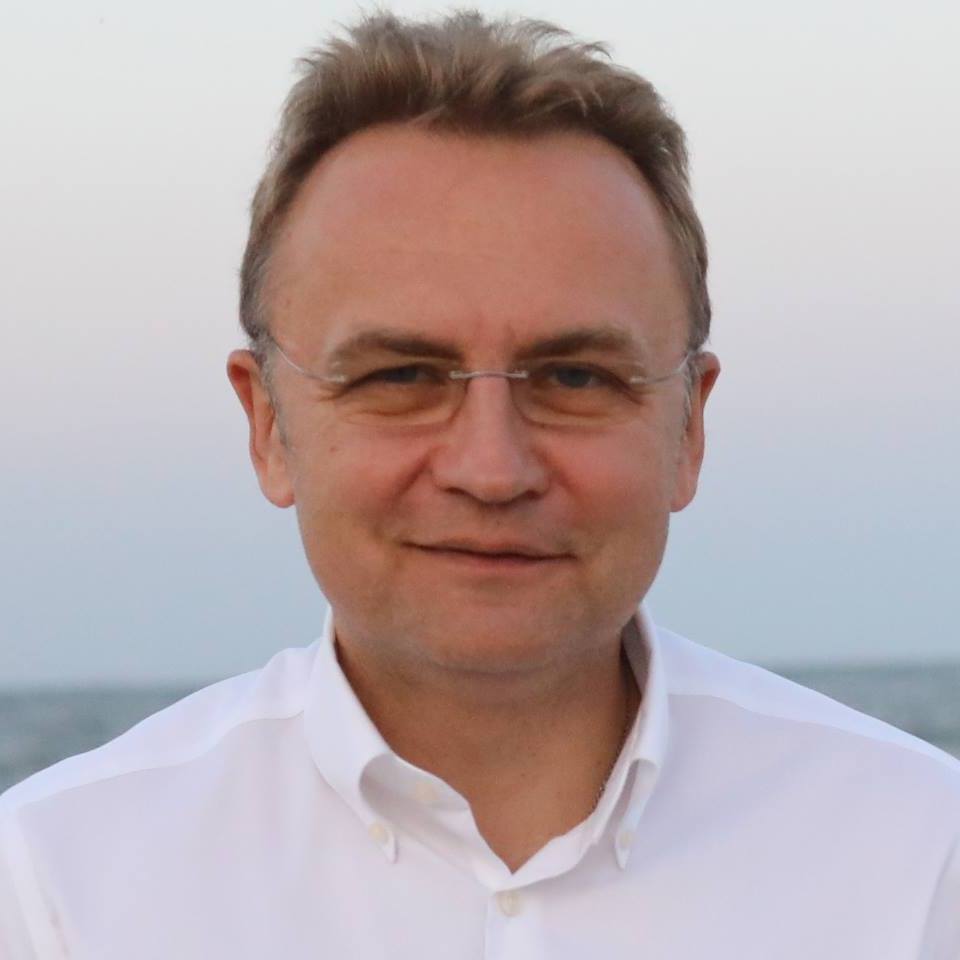 ANDRIJ SADOWY
Mayor of Lviv
Yes, we are being bombed. Yes, we spend a lot of time in shelters. But we are thinking about the future. Half of every mayor's mind (in Ukraine) is focused on the current situation, but the other half is already thinking about the future. So, let's collaborate. Let's not be afraid and let's win!
DMYTRO KLETS
Senior Project Manager, Reform Support Team at the Ministry of Infrastructure of Ukraine
Ukraine is now the shield of Europe, but we are paying a high price for it. Even if Russia stops the war tomorrow, we will need at least two years to rebuild the infrastructure. We need the help of our partners for this.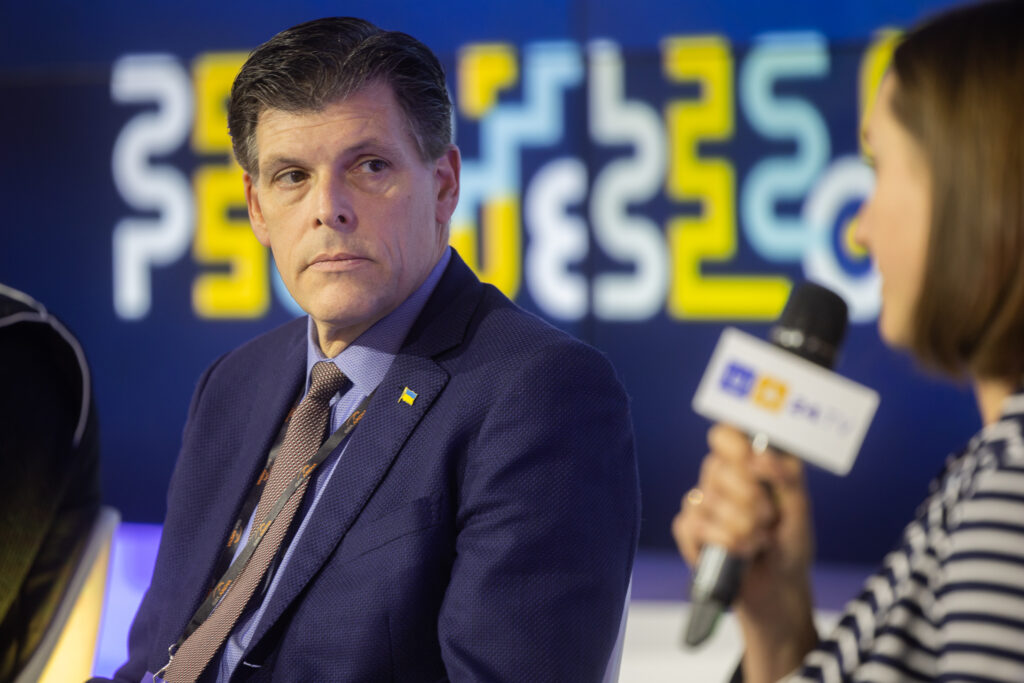 BROCK BIERMAN
United States Agency for International Development for Europe And Eurasia,
President of the Ukraine Friends Foundation
We must do everything we can to save every single life. But there will never be enough resources to meet the needs that exist in Ukraine. We must do everything possible to collaborate in order to respond to these needs. What is happening in eastern Ukraine is a crime, and we will do everything in our power to address every single need that arises.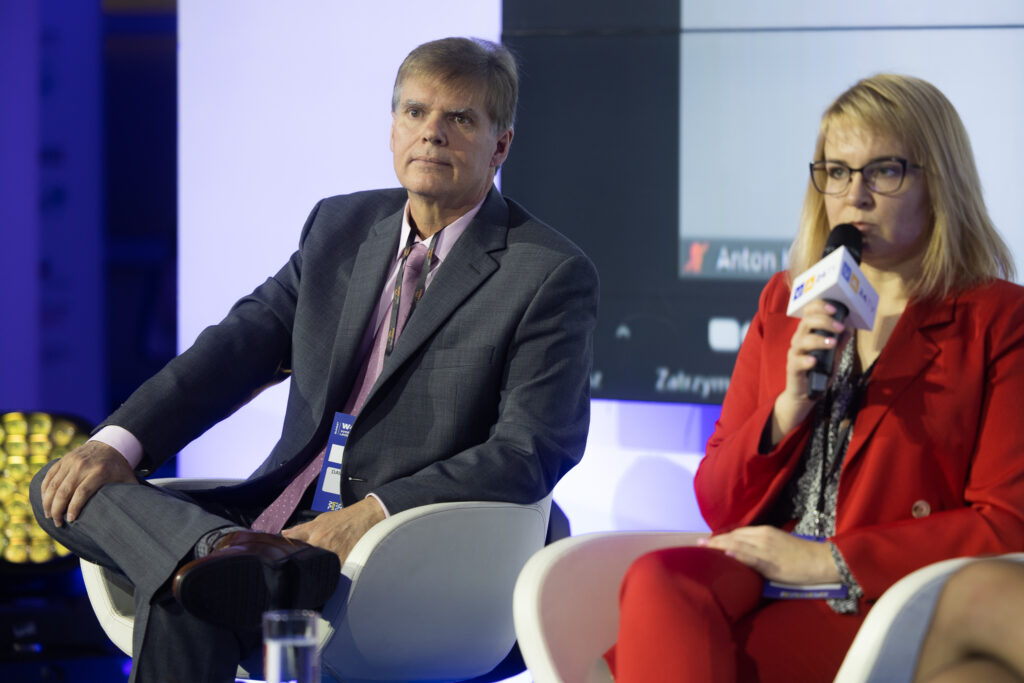 DAVID SCHLAEFER
Special Advisor on War Crimes and Atrocities In Ukraine, Office Of Global Criminal Justice, U.S. Department Of State
The full-scale Russian invasion of Ukraine has resulted in an unprecedented number of initiatives concerned with accountability worldwide. From our perspective, the main priority is to ensure that those responsible for the crimes in Ukraine are held accountable for their actions and cannot violate international norms, wreaking havoc and destruction with impunity.
Selected recommendations from the W4UA Report
This summary of the recommendations from the W4UA Report has been organized according to the main stakeholder groups involved in helping Ukraine: humanitarian organizations, Ukrainian and foreign governments, local governments and corporate entities. The list of recommendations is not exhaustive. Detailed analyzes can be found in the W4UA Report.
BAZA NGO'S
WORLD FOR UKRAINE NETWORK
The following organizations joined the W4UA Summit.
Stand with Ukraine Foundation
TOGETHER WE CAN
24 Febbraio Associazione Ucraina
ADA Fundation
Aerial Recovery Group
Aidua fundacja
Alaska Lions Club
Alight
American Chamber of Commerce in Poland
Americares
Association of Industrial Automation of Ukraine
Association Pomocomocni
Bratnia Dusza
Bright-Ukraine
British-Ukrainian Chamber of Commerce
Business Without Barriers Foundation
Caritas Polska
Centrum Chrześcijańskie Rebeka KBwCh
CF "Mercy and Health"
CF Right to Protection
Charitable Foundation "Rescue Now"
Charitable Foundation Hope UA
Charitable Foundation K12
CHARITABLE ORGANIZATION "CHARITABLE FOUNDATION "NASHA SPRAVA UKRAINE"
Charity Children Victims of War
Charity Fund "UKRAINE 4 5 0"
Charity Fund Posmishka UA
Angels of Salvation
Source of Revival of Ukraine
Club of Catholic Intelligentsia (KIK)
CORE: Community Organized Relief Effort
Corporate Connections
Defend freedom UA
Denver Helps Kyiv
Direct Relief
East Forum Foundation
EKOS Stowarzyszenie Edukacji dla Zrównowazonego Rozwoju
Empowering Children Foundation
Encora Foundation
epruf s.a./ Health4Ukraine
EUkraine Foundation
European Association for Child Developpement
First Lviv Medical Union
First Lviv Territorial Medical Union
Fondution Zbegi Sebe
Fools Save the World
For Luhansk
FOR VICTIMS OF WAR IN UKRAINE
Foundation Ukraine
FRANIA FOUNDATION / Mediciner – International Healthcare Association e.V.
Freedom Light
Freedom Shield Foundation
Fundacja ACTED Polska
Fundacja Emes i Przyjaciele
Fundacja Europejski Fundusz Rozwoju Wsi Polskiej
Fundacja Folkowisko
Fundacja Freedomshield Foundation
Fundacja Future for Ukraine
Fundacja Gdańska
Fundacja H.E.L.P.
Fundacja Historia Vita
Fundacja im.Abrahama Sterna
Fundacja In Blessed Art
Fundacja Jolanty Kwaśniewskiej "Porozumienie bez Barier"
Fundacja Kadr
Fundacja KRAINA
Fundacja Medyk dla Zdrowia
Fundacja Nadzieja Bogu Miła
Fundacja OCALENIE
Fundacja Pomoc Maltańska
Fundacja Prawnikon
Fundacja Pro Spe
Fundacja Prolif
Fundacja Q
Fundacja REYBUDHELP
Fundacja Rozwoju Kwalifikacji Stella Virium
Fundacja SOS Życie
Fundacja Świętokrzyskich Kopalni Surowców Mineralnych KAGANEK
Fundacja Via Vitae
Fundacja Vilni
Fundacja Widzialna Ręka
Future for Ukraine
Global Empowerment Mission
H.E.L.P. Foundation
HAFGB Humanitarian Aid Fund Based in Great Britain
Head of the All-Ukrainian Platform "Youth Values", Head of the Committee on International Cooperation and European Integration of the Public Council under the Ministry of Youth and Sports
Heart of the World – Ukraine
Heart to Heart
Hearty Foudnation
Help on Time
Hilko charitable foundation
HOPE FOR JUSTICE
Hope Foundation
Hope Shelter
HOPE worldwide, Ltd.
HOPE.ua
Humanitarian Leadership Academy/ Save the Children UK
Humanity Now: Direct Refugee Relief
Humanosh Foundation
ICF "Health of the Ukrainian People" (HOUP.ORG)
Instytut Pileckiego – Centrum Lemkina
Instytut Solidarności i Męstwa im. Witolda Pileckiego
International Centre for Ukrainian Victory
International Humanitarian Hub
International Medical Corps
International Non-governmental Organization "Ukraine-Poland-Germany"
International Rescue Committee
Konfederacja Lewiatan
Kulczyk Foundation
Let`s do it Ukraine
MAD Foundation – Operation SafeDrop
Medair
Mediciner – International Healthcare Association e.V.
Mission-U Foundatin
Mother for Ukraine
New Horizons for Children
NGO "Freedom Light"
NGO "NDC Phlogiston Team"
NGO "CRIYA"
NGO Agency for Innovative, Sustainable Development and Resource Efficiency
NGO F-light
NGO Kherson Women Union
NGO 'Pregnancy and Maternity Support Club Lada'
NGO Ukrainian Youth Group
NGO Union of large families of Lviv region
NRC Unbroken
Oleksandr Yanovskiy Charitable Organization
Operation SafeDrop/MAD Foundation
Operation White Stork
PI Will Help Together
Podkarpacka Izba Inżynierów Budownictwa
Podkarpackie Stowarzyszenie dla Aktywnych Rodzin
Polafund Foundation
Polish Geopolitical Society
Polish Humanitarian Action
Polish Migration Forum
Polish-German Business Club BERPOL e.V
Poliski Czerwony Krzyz
Polska Akcja Humanitarna
Polska Organizacja Ratownicza
Pregnancy and Maternity Support Center "Lada"
Project Hope
Public Organization "Ukraine-Polska-Germany"
Rise of Ukraine fund
Robin hood project Ukraine
Rocky Mountain Aid Foundation
Rotary International
Rzeszowskie Stowarzyszenie Ochrony Zwierząt
Save the Children
Shpyg Foundation
SMART Medical Aid
Soleterre Foundation
Spanbound charity foundation
Spirit of America
SpivDiia Charity Foundation
Spunbond Charity Foundation
Startup Hub Poland Foundation
Stay Safe UA
Stowarzyszenie "Pro Carpathia"
Stowarzyszenie Aktywnych Animatorów Kultury
Stowarzyszenie Animacji Kultury Pogranicza "Folkowisko"
Stowarzyszenie Centrum Wolontariatu
Stowarzyszenie Czajnia
Stowarzyszenie Dziennikarzy Poskich
Stowarzyszenie Planeta Grabia
Stowarzyszenie SOS Wioski Dziecięce w Polsce
Stowarzyszenie Związek Ukraińców w Suwałkach
Team4UA
The Canada Way
The national welfare fund of Crimea, QIRI'M YOUNG
The Robin Hood Project – Ukraine
The Ukraine Energy Efficiency Fund
Towarzystwo Przyjaciół Brzozowa-Zdroju
Towarzystwo Przyjaciół Ukrainy
Triglav-Rysy Business Club
UA Brokers Without Borders
UAID Direct
Ukraine Shelter
Ukrainian – Swiss Business Association
Ukrainian Catholic University Foundation in Wrocław
Ukrainian Charity
Ukrainian Freedom Fund
Ukrainian Student Ligue
Ukrainian together
Ukrainian World Congress
Ukrainians together
UktoUkraine
Unia Polsko-Ukraińska
Union of large families of Lviv region Happy family
Union of Ukrainian Entrepreneurs
United Help Ukraine
Uniters Foundation
USAID
Volunteers of Podillia
War Childhood Museum Foundation
White Ribbon Ukraine
WINGS OF REVIVAL – EAST
Wolontarska Sotnia Lwowska
World Central Kitchen
Związek Strzelecki "Strzelec" Józefa Piłsudskiego
Związek Ukraińców w Polsce Oddział w Przemyślu
CALL TO ACTION
Write to us about an urgent need or project or ask about what Ukraine needs. We are here to connect.
Newsletter
Join our Newsletter and stay tuned for the latest updates.