World For Ukraine
Events dedicated to help Ukraine
and the ukrainian people
Partnerships and patronages
HIGHLIGHTED SPEAKERS
Tetiana Kalyta

Deputy Minister of Veterans Affairs of Ukraine for Digital Development, Digital Transformation and Digitalization

Ministry of Veterans Affairs of Ukraine

Anastasia Bondar

Deputy Minister

Ministry of Culture and Information Policy

Władysław Ortyl

Marshal of the Podkarpackie Region

Marshal's Office of the Podkarpackie Region

Oleh Kuts

Consul General of Ukraine in Lublin

Consulate General of Ukraine in Lublin

Konrad Fijołek

Mayor of the City of Rzeszów

Municipality of Rzeszów
About World for Ukraine summit
The World for Ukraine (W4UA) Summit is a unique event that unites individuals and organizations that are involved in supporting Ukraine. Through thought-provoking discussions and innovative solutions, the summit addresses pressing issues like humanitarian relief, combating disinformation, and the nation's post-war reconstruction. With global participation, the summit fosters a united movement dedicated to building a brighter future for Ukraine and the Ukrainian nation.
During the first edition of the W4UA Summit in December 2022 we gathered more than 1500 participants. With over 100 institutional, corporate, and non-governemental partners, the event addressed the most challenging and urgent topics that these organizations have to address and collaborate on on a daily basis. This year, at the 2023 edition, the bar is set equally high.
Simultaneous translation of W4UA Summit 2023 into English, Ukrainian, and Polish provided by

Humanitarian Aid – Society – Economy
Topics and themes covered throughout the Summit are related to the short- and long-term humanitarian, social and economic challenges faced by Ukraine and Ukrainians due to the current situation.
Covered topics: refugee support, rehabilitation of those afflicted as a result of the war, securing the public health sector, family welfare, child care, securing housing needs, education, efficient public administration, war crime accountability, adapting the judicial system to the wartime challenges, protecting cultural heritage, delivering key services, rebuilding of the economy, strengthening the IT sector, municipal partnerships, maintaining business relationships, food and energy safety and many more to be announced.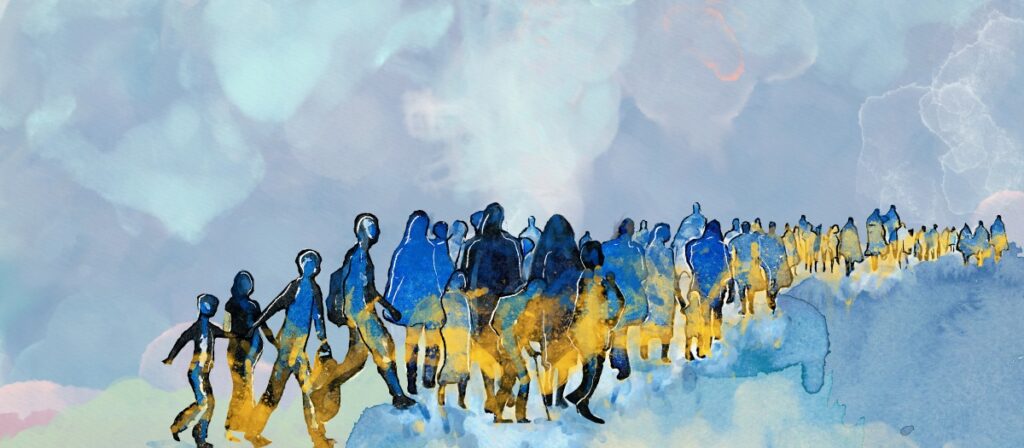 W4UA Summit 2023 in numbers
patronages and partnerships
panel discussions and side events
Newsletter – stay informed
To stay informed about the important updates of the W4UA Summit, leave us your email address: